Sinus Technology Brings Patient from Africa to New Jersey
Monica Mensem traveled from Nigeria to Red Bank to have her chronic sinus condition treated by Dr. Frank. Read the full article.
Innovative sinus technology brings patient from Africa to New Jersey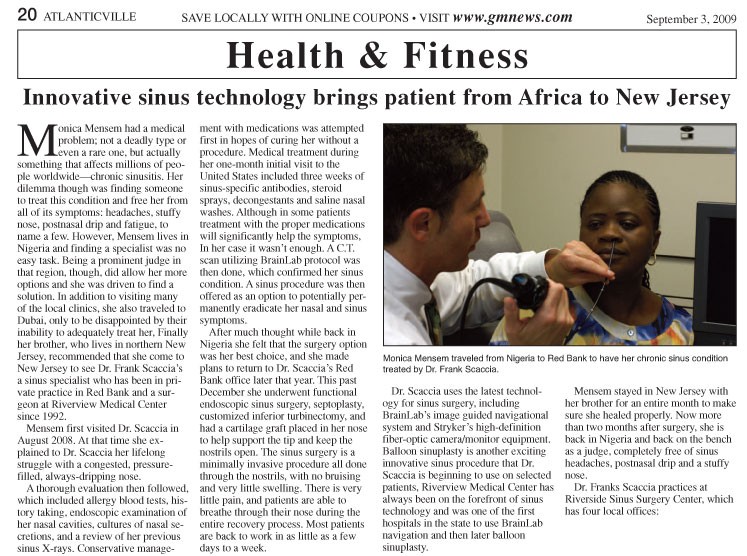 About the author
As medical director of the facility, Dr. Frank Scaccia is a uniquely qualified Dual Board Certified Facial Plastic Surgeon and Otolaryngologist (Ear Nose & Throat/ENT) who specializes in cosmetic surgery, plastic surgery, rhinoplasty, facelift and treatment of sinus/nasal disorders.