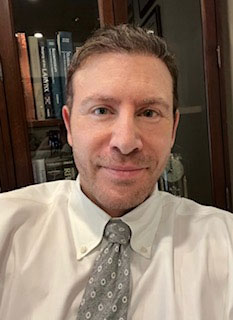 Dr. Scaccia is uniquely qualified in that he is certified by both the American Board of Facial Plastic and Reconstructive Surgery and the American Board of Otolaryngology (Ear, Nose & Throat, Head & Neck Surgery). His training and experience have also made him an expert in the fields of sinus disease, nasal breathing disorders, snoring and sleep apnea. Dr. Scaccia has over 20 years of plastic surgery experience, which includes 7 years of surgical residency after medical school. He attended college at Duke University and graduated Magna Cum Laude and Phi Beta Kappa. He continued his education in North Carolina by studying at Wake Forest University where he obtained his M.D. degree. This was followed by seven years of intensive surgical residency training; which included four years of specialty training at Case Western Reserve University in Cleveland, Ohio. During this time, Dr. Scaccia visited and learned from world-renowned facial plastic surgeons from various parts of the United States; including New Orleans, Louisiana, Birmingham, Alabama and Beverly Hills, California. Dr. Scaccia has published and presented scientific papers at facial plastic surgery symposiums throughout the country and has also been involved in teaching residents and medical students at all levels. He has received international recognition through journal and textbook publications in nasal/sinus surgery, eyelid surgery and facial implants.
In addition, his surgical abilities have been featured in Time, Newsweek and on Channel 7 "Eyewitness News." His list of qualifications include the Jack Anderson Award, given for excellence in his field for scoring the highest grade in the United States on his 1995 board certifying examination in facial plastic surgery. He has been actively recruited as a spokesman on both a local and national level for various pharmaceutical and medical product corporations. Dr. Scaccia also volunteers his time to organizations that benefit the poor and victims of domestic violence. In regards to his work ethics, he is compassionate, honest, meticulous and strives for perfection in all that he does.
As a former professional and nationally ranked athlete (distance runner & cyclist) and also an accomplished classical guitarist, Dr. Scaccia has the determination and dexterity to make your dreams come true.
Click to see a video of Dr. Scaccia playing a Spanish Flamingo guitar song.
Organization Standards
The American Board of Facial Plastic & Reconstructive Surgery is the only board that sets standards, examines and certifies surgeons exclusively in facial plastic & reconstructive surgery.
The Fellow of the American Academy of Facial Plastic & Reconstructive Surgery is a National Medical Society of the American Medical Association (AMA). The AAFPRS holds an official seat in the AMA House of Delegates and on the American College of Surgeons board of governors.

Election to Fellow, American College of Surgeons (FACS) signifies that the surgeon's professional qualifications, surgical competence and ethic conduct have passed a vigorous evaluation and are consistent with the high standards established and demanded by the college.
The Fellow of International College of Surgeons (FICS) is a world federation of general surgeons and surgical specialists founded in Geneva, Switzerland in 1935. The mission of the United States section of the International College of Surgeons is to foster worldwide surgical excellence through education, training, fellowship and humanitarian efforts. Humanitarian purposes of the U.S. section include assisting in surgical missions, worldwide disaster relief and surgical care. In addition, the U.S. section wishes to cultivate and strengthen friendships with surgeons in other countries.
After a unanimous vote by his peers, Dr. Scaccia was appointed for the year 2012 as the Chairman and Section Chief for the departments of Ear, Nose and Throat, and Head & Neck Surgery at Meridian Health's Riverview Medical Center in Red Bank, NJ.